Deepen your spirituality. All in one place.
Hamingja Foundation is the leading academy in native Indo-European spirituality. We offer the most in-depth and hands-on pagan courses and content – in a present and warm community. Structured and cohesive learning to rediscover your true nature and grow to the best version of yourself. Our courses, content and community apply old pagan knowledge on modern life.
New masterclasses, podcasts, educational videos, articles & live events on paganism added every month. 30k+ indepth posts in our community.
Connect with your true pagan self and kindred. The courses, content and community you've always wanted. All in one place.
In western society with its lack of purpose and direction, spiritual scarcity and disconnection from nature and ourselves, we are a unifying force for the cultivation of human potential, identity and belonging. Reuniting true Self, Nature and Divine. Of all the human pursuits, striving to transform oneself into a higher possibility is the most sacred. An inner transformation and growth to meaning and well-being.
Spirituality is an individual and personal path. However, life as a spiritual person should be lead in community and connection with others. Through practical, educational, cultural and social initiatives, we meet the great need for finding true nature and a community platform.
Our courses are divided into three stages: Hingnis Téndasiós (Fire Tender), Ghéuter (the Pourer) & Xádbhertor (the Forthbringer). Enroll now to deepen your understanding of pagan spirituality!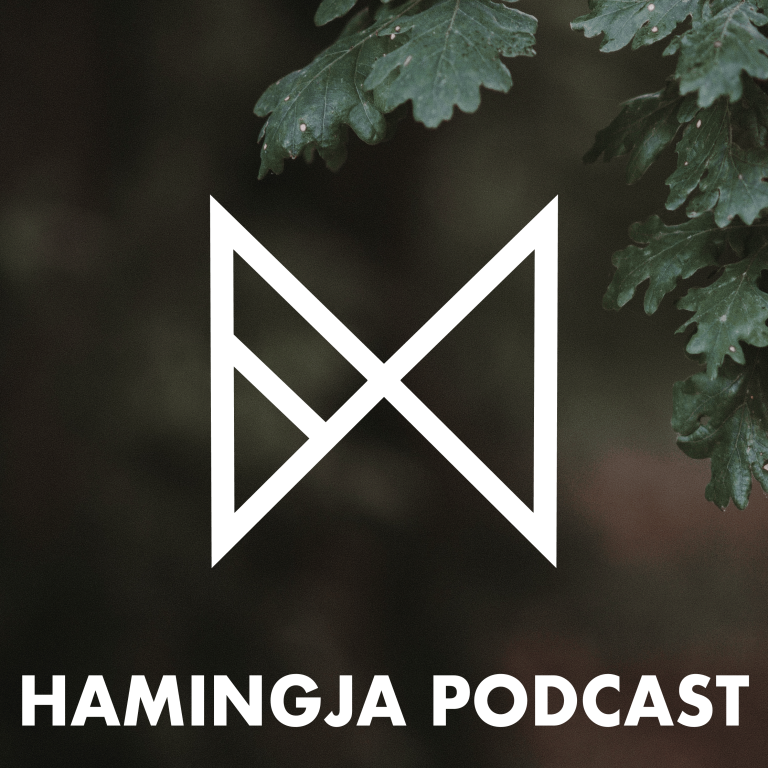 The Hamingja initiative started with that the founder, Björn Ekdahl, used to write eternally long comments on YouTube videos touching upon Indo-European spirituality, not the least on the videos by Thor at Norse Magic & Beliefs and by Survive the Jive. The comments seemed to add value to the viewers of the videos – and hence the readers of the comments – so he decided to start a podcast to elaborate on these topics. The audience grew, and there was a need for a community around the podcast. So a Discord server was set up. The server was soon full of engaged members, weekly events and 48 channels with 20k+ deep going posts on pagan spirituality. We then understood the need for a structured way of learning about paganism and deepening one's spiritual practice. We therefore decided to create the most in depth and hands-on courses and content for our community.
Join our Discord community
Our tradition is not about the worship of ashes. It's about the preservation of fire.
Ehm, you mentioned courses?
We get it. You wanna head straight for the learning community.